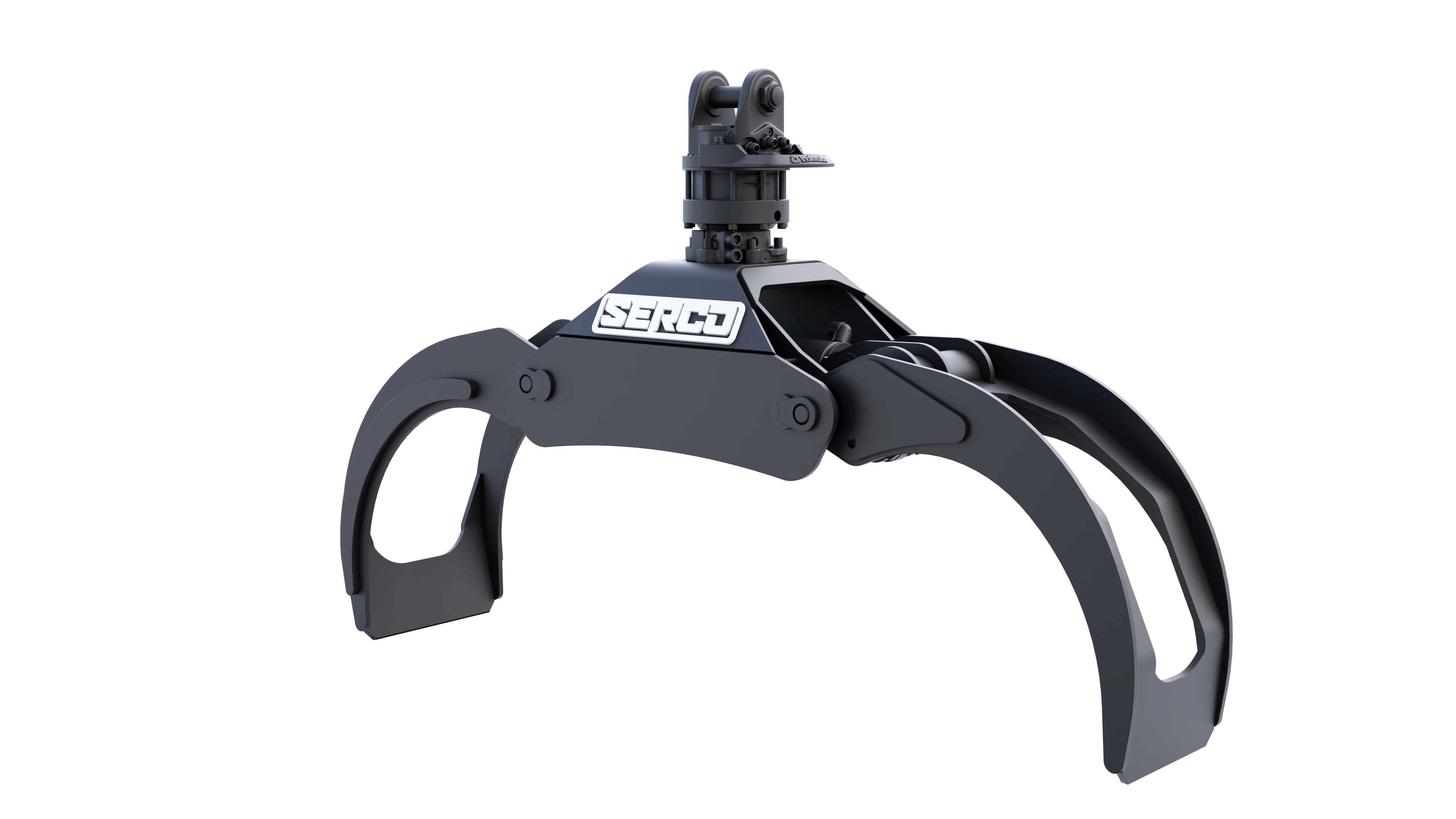 The Ultimate Handling Solution. Known For It's Versatility, Serco Combination Grapples Can Be Used For a Variety Of Different Applications Such As; Logging, Scrap, Farming Etc. An Affordable, High-Capacity Attachment. Featuring a Single Cylinder & Synchronized Jaws, Our Combination Grapple Is Designed To Help You Get The Job Done Quickly and Efficiently!
Versatile & Durable.

Material Handling Made Easy.
Serco Combination Grapple Can Be Used In All Sorts Of Different Applications. Take a Look At Our Videos To See It's Capabilities Handling Logs, Scrap, Hay, Stone & More!
Request Quote To Find The Perfect Combination Grapple For Your Loader.
TECHNICAL SPECIFICATIONS
COMPATIBILITY
Pair Combination Grapple With Your Serco Trailer Or Truck Mounted Loader.
Our Combination Grapple Is Customized To Fit Any Other Branded Loader Models.