Extenda Boom Grapple Loaders SR Series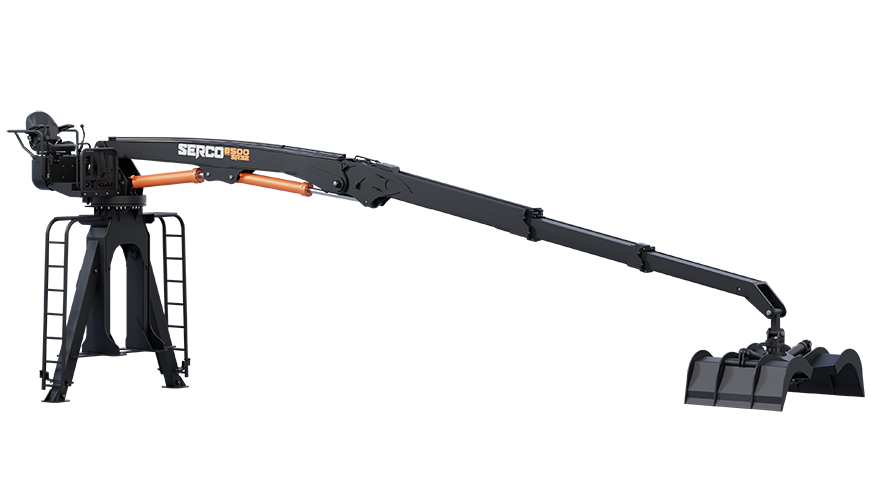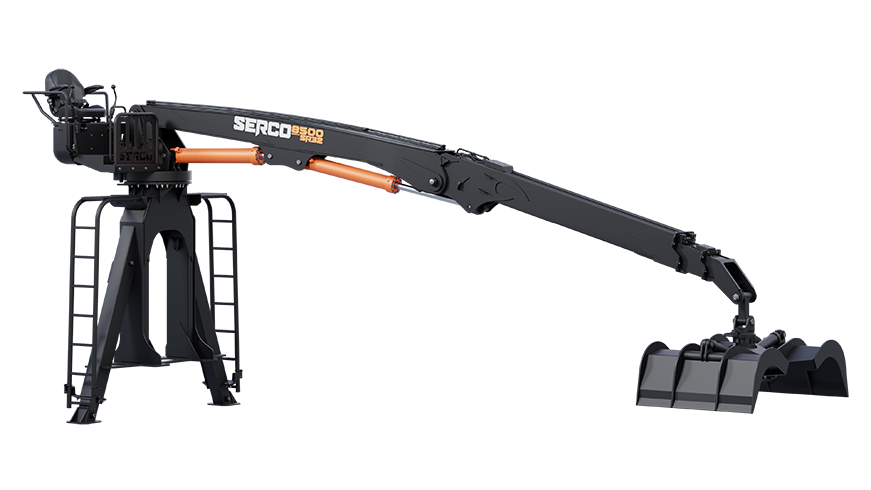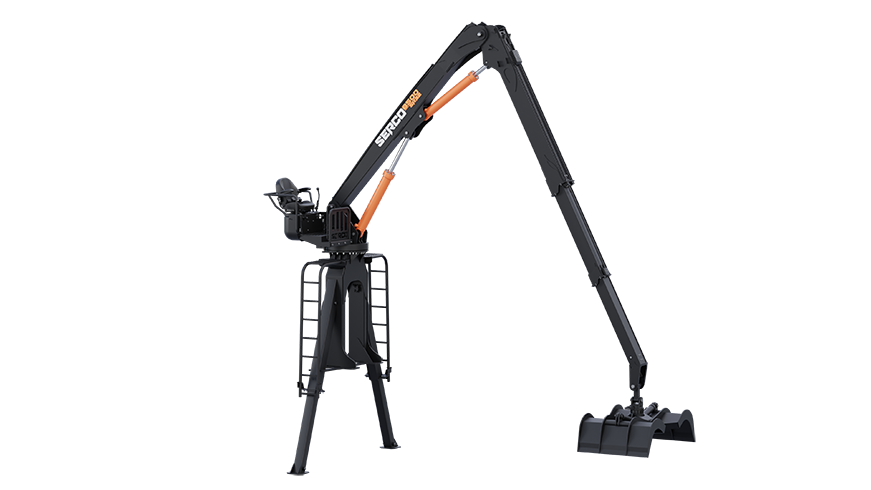 8500-SR32 & SR34 Grapple Loaders
Unleash a new era of material handling prowess with the groundbreaking Serco 8500-SR32 and 8500-SR34 series.
Designed by our experienced engineers, and using modern tools such as finite element analysis, these double extenda boom loaders stand as a testament to innovation and power, elevating your operational capabilities to unprecedented heights.
Strongest & Longest Reach in Its Class
Fastest Boom Extension Speed
Made in the U.S.A.
EASE OF MAINTENANCE
Simplified super reach boom design – less parts, less complexity.
Access to main components such as valves, motor, and gearbox is made easy for field technicians.
Spare parts are easily accessible throughout our dealership network and/or always in stock at our Minnesota facility.
PRODUCT HIGHLIGHTS
Power – strongest loader in its class.
Speed – hydraulic regenerative valve results in the fastest boom extension speed.
Engineered Hydraulics – Standard 8500 base and controls. Low pressure, smooth controls provide precise control and smoothness in operating our loader while being able to make heavy lifts.
Serco proven quality, durability, service, and support.
Standard tandem pump, optional triple pump with dedicated swing section
INDUSTRIES SERVED
Storm & Disaster Cleanup – Our grapple loaders can effectively move debris and other garbage to the landfill faster than traditional disposal methods.