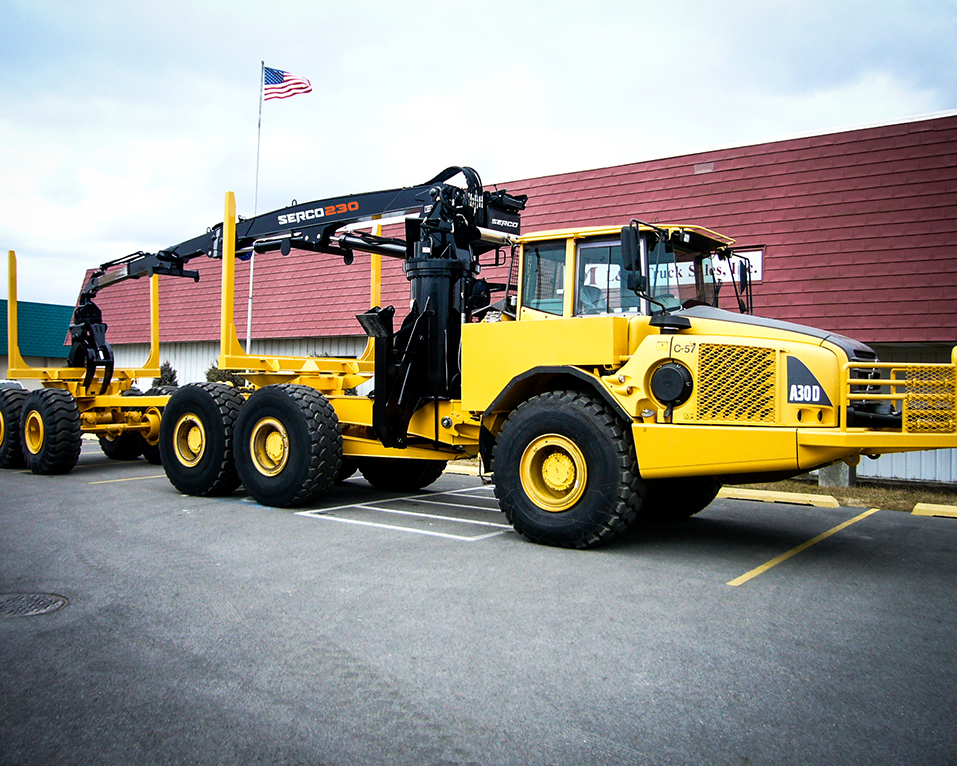 230 Series
The SERCO 230 was built with added lift capacity and additional features for Western U.S. and Western Canadian requirements.
Average lift capacity (less attachment) 23,000 lbs at 10'.
Boom data: 25' fold under knuckle boom standard. Fabricated from high-strength structural steel. Boom cylinders: Main – 7" x 42" x 3.5". Secondary – 6" x 36" x 3". Bolt-on glands for ease of service. Swing system: double planetary gearbox driven by a hydraulic motor. Swing cushion valve for smooth starts and stops. Hydraulics: triple hydraulic system. 90 gallon in frame tank.